Deutsch
Sauna
Recreation at it's best
In sauna the lection of emptyness goes through the body.
Nothing on the body matches the whole of heat.
This match results in relaxation, which tells us:
Less is more.
More time, more relaxation, more joy.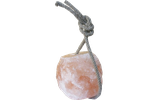 With the oven as steamer, salt raises into air and has a variety of positive effects.
Sauna resolves...
I want to get rid of,
I want to relax,
Thoughts may be again, how they belong to me
... what is it, i want to get rid of?
Do I anly want to be?
Shall I only come to rest?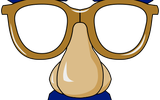 Fülle die Leere mit Exzellenz durch den sinnlichsten Sinn
Cookies disclaimer
I agree I disagree Our site saves small pieces of text information (cookies) on your device in order to deliver better content and for statistical purposes. You can disable the usage of cookies by changing the settings of your browser. By browsing our website without changing the browser settings you grant us permission to store that information on your device.